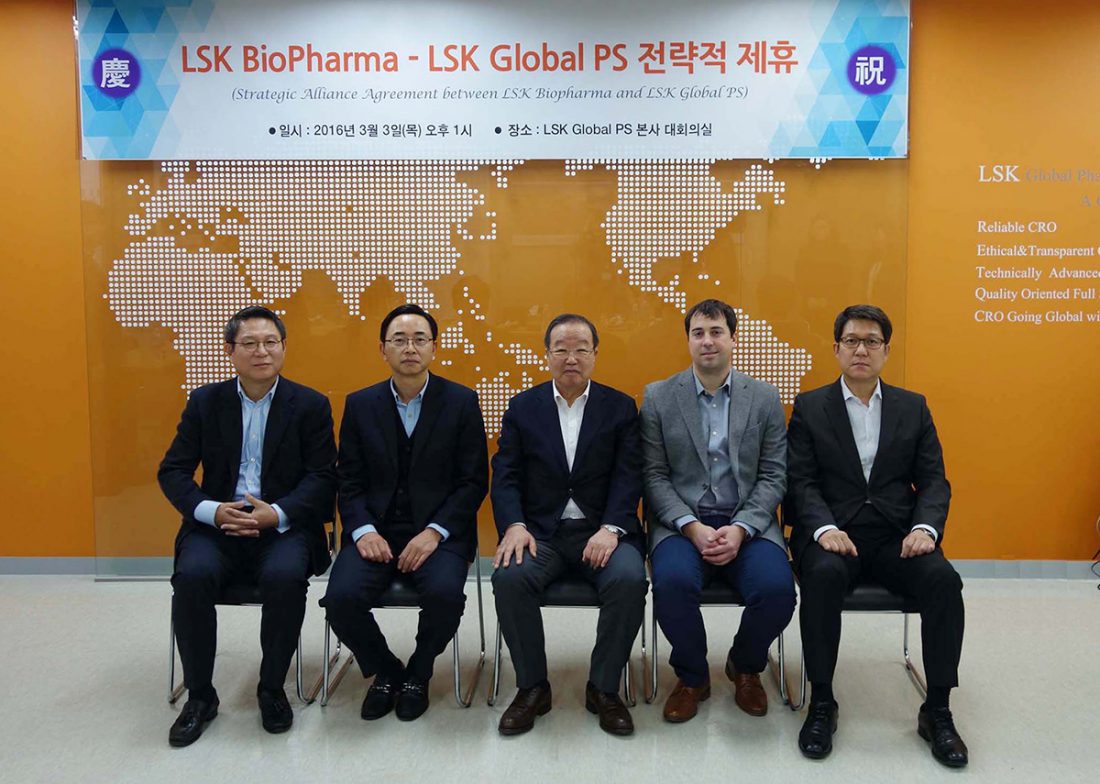 LSK BioPharma and LSK Global PS Announce a Strategic Alliance for Global Clinical Trials
LSK BioPharma (LSKB), which is currently developing two promising cancer drugs, announced that it has entered into a strategic alliance with the largest CRO in Korea, LSK Global PS. The strategic alliance will initially focus on the clinical development of apatinib, a drug which has been approved in Gastric Cancer (China) and is showing promise in a number of different solid tumors.
Although the companies share common shareholders and a similar name, the two organizations are independent. The partnership on the development of apatinib provides excellent opportunities for synergy between the companies as apatinib moves into global, multi-center clinical trials in the second half of this year.
LSKB is a privately-held biopharmaceutical company based in Salt Lake City, Utah. The Company specializes in the early clinical development of promising therapies for unmet medical needs in cancer. LSKB is developing two exciting drug candidates; a small molecule angiogenesis inhibitor with potential to treat a variety of solid tumors and a Bruton's Kinase inhibitor with the potential to treat hematologic malignancies. LSKB can be found on the web at www.lskbiopharma.com.
LSK Global PS is a full service clinical research organization which meets or exceeds international standards. LSK Global PS provides a full range of services in clinical trials including support of Phase I to Phase III, Phase IV, Investigator Initiated Trials, Post Marketing Surveillance (PMS), and Observational Studies. The Company has conducted over 700 clinical trials and has been audited by numerous global CROS and MFDS inspections. LSK Global PS, a leading Asian CRO, continues to expand in participation of global trials. LSK Global PS can be found on the web at www.lskglobal.com.
Links/Coverage
SEGYE.com
Korea Pharmaceutical Association News
YAKUP.com
Medipana News
Emedico.co.kr
Medical Tribune